Cool off a maximum
Recharge your batteries to the max !
Give yourself an afternoon or, better still, a full day in the water alongside the Lauterbourg "Gulls"!
Love exotic sports? Have a go at surfing – not Hawaiian, but Alsatian! A totally new experience! You come to a glorious terrace: fine sand, seating, parasols and even palm trees!

A very committed team will be delighted to assist you and help you get the most out of an unforgettable experience on the water. You will get the opportunity to sip a few well chilled drinks straight out of the refrigerator in a warm, friendly atmosphere. You will go to meet Mr Friker, the "coach", who will fit you out and introduce you to electric surfing.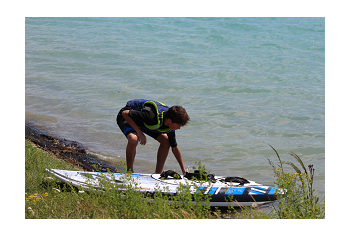 Want more? Then go to the boating and water sports centre! Have a fun time on a paddle board, a pedal boat, a sail boat or even a catamaran.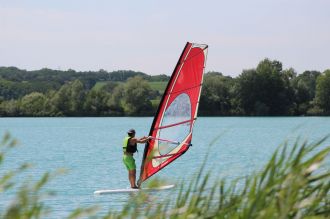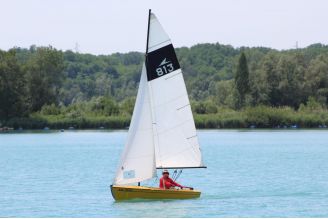 Are your kids simply born to be in the water? Offer them special courses while under the close supervision of State-qualified instructors. Thanks to their independence on the water, they'll be sailing like pirates and, all the while, having fun. As parents, you'll be able to follow and film your children's courses. So why not bring along your swim suit to make the most of the sunshine?!
Still haven't had enough? Then why not go crazy at the TotalJump water park with its water slides and springboards, splashing down in the water; facilities where you'll be able to climb, slide, jump, dive and even throw down challenges to your friends and family…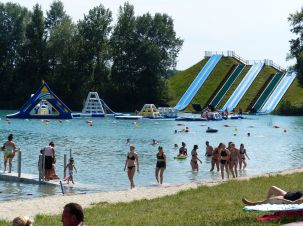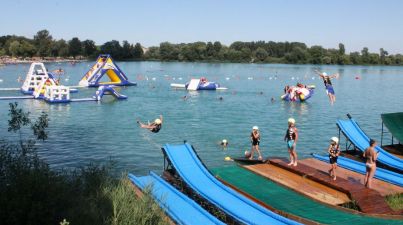 The less energetic among you will enjoy the sunshine while the kids get on with enjoying themselves, whether in or out of the water, thanks to the extensive play areas. Allow yourself a moment's relaxation, digging your splayed toes into the soft sand.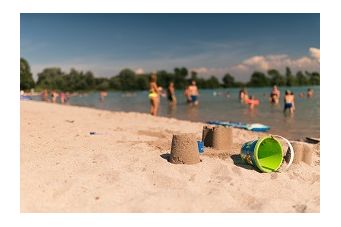 Experiences bursting with different, unique sensations, laughs and giggles guaranteed. You'll have to come again and again to have a little more fun each time thanks to thrills and spills each more interesting than the last!