A moment of Peace and Quiet
Need to unwind?! Nothing better than a bike ride along the Rhine.
So get on your bike and ride along the cycle path (starting in Seltz and heading for the cable ferry) beside the Rhine in the direction of Beinheim.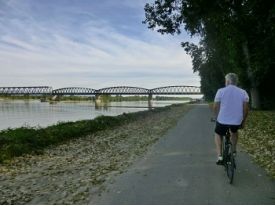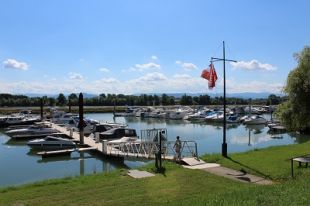 You can admire the many boats on the Rhine and may meet a few anglers. Immortalise these moments by taking a few snaps: a glorious view over the Rhine, the bridge, etc. When you reach Beinheim, you will go past the marina and head for the track to the right to go over the bridge (former railway bridge which is now a road bridge). After crossing, approximately 200 metres further along, turn right and ride past the solar panels to get back to the track along the Rhine, heading for Plittersdorf. At the crossing, you will discover the Aalschokker (an eel fishermen's boat). Enjoy the nature reserve...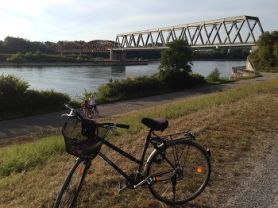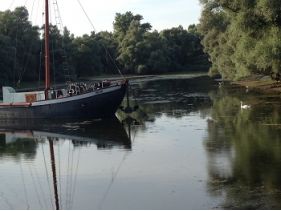 If you wish, you can extend the trail, going through the villages of Ottersdorf (Ried Museum) and Plittersdorf. As you pass through, don't miss the Italian ice cream merchant (a real delight) in Plittersdorf. Then head for the Cable Ferry.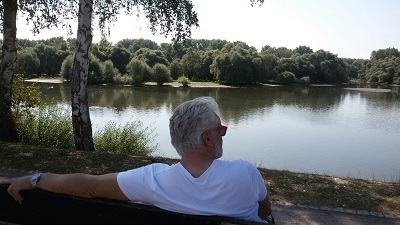 Back in France, ride past the botanical gardens before coming back into Seltz where you can visit the Krumacker Museum (a history museum: Celtic, Gallo-Roman and Mediaeval period).
Distance of 22 km