The banks of the Rhine
Magnificent views, a moving landscape in Mothern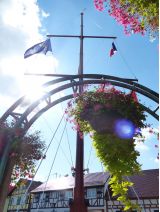 Departure in front of the Maison de la Wacht, which houses the permanent exhibition "Once upon a time on the Rhine".
The imposing mast of the boatmen that stands in the square, recalls the many boatmen that Mothern had. You will follow the Kabach 'stream towards the Rhine.
The trail will take you past farmland, through the forest with impressive trees, past backwaters of the Rhine to the banks of the river. You will be able to discover, in complete peace, the diversity of flora and fauna and the attractive spectacle of river navigation from the banks.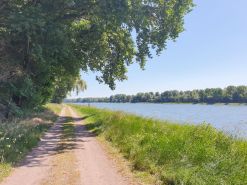 Whether you look to the right or to the left, the views are magnificent.
A curiosity is to be seen on the banks of the Rhine. Stop at PK 346,480, and decipher a rare myriametric marker. It is part of our river heritage.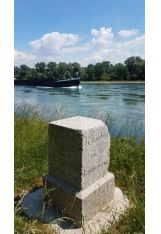 Distance: 8 km; Duration: 1h40
Club Vosgien "yellow ring" markings.
Difficulty: walk. To do with the family.
On the way back, enjoy the "homemade" ice cream at Boulangerie Schneider in Mothern.