Cycle paths
No need to be a world-class athlete or a speed king, just pedal at your own rhythm and tune out from the day-to-day. Seltz is the crossroads of the Rhine cycle route and the cross-border Haguenau – Rastatt (D) itinerary:
Numerous trails, 100% safe tarmac on the French side, are open to you: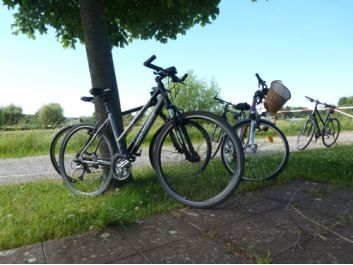 The EuroVelo 15 Rhine Cycle Route which, to the north, runs alongside the Rhine, crossing the Rhine forest and nature reserve to Lauterbourg (a charming fortified market town situated at the eastern point of Alsace), and then continues towards Karlsruhe (D). To the south, it leads to Strasbourg, the European capital. Over the entire cycling trail (cycling trail no. 2), it runs alongside the Strasbourg – Lauterbourg railway line served by TER regional express trains (bicycles can be transported free of charge on board these trains). It will help you to get where you're going faster or to get back quickly to your trip.

Download the EuroVelo 15 route leaflet


Download the GPS route for EuroVelo 15
52 km long, it runs alongside the River Lauter and passes through the border village of Scheibenhard and the charming fortified town of Wissembourg before going on to Dahn in Germany.

Download The Banks of the Rhine and the Sauer Valley


Download the GPS route for the Lauter Cycle Route
Haguenau – Betschdorf – Hatten – Seltz (cycling route no. 24 currently under construction) – Rastatt (D)
Via the undivided forest of Haguenau and the site of the Great Oak (Le Gros Chêne), this trail goes to the potters' village of Betschdorf and then on to Hatten, an essential stop to learn all about the Maginot Line. From here, the green trail laid out along the former railway line from Walbourg to Seltz takes you quickly to Niederroedern. After 32 kilometres, you will come to a small road to Seltz, after passing through Schaffouse-près-Seltz. Beyond that, via the cable ferry conveyed by the strength of the current, you will cross the Rhine to your destination of Rastatt.
The cycle tour Entre Rhin, Sauer et Lauter can show you a few landscapes between the hills, the Rhine and the alluvial forest. Nice picnic and bathing areas are waiting on you.
The cycle paths of the Pamina Rhine Park

South Tour Cycle paths of the Rhine plain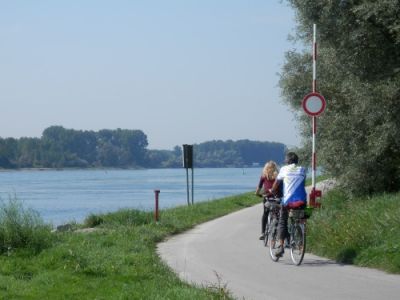 Bicycle rental in Seltz
Cycles Wurtz
Hôtel des Bois (electric bicycles)

Bicycle repair
Cycle moto Pflug - Niederlauterbach
Alsastrade - Niederlauterbach
03 88 86 88 57
L'atelier du Cycle - Niederroedern
03 88 05 38 95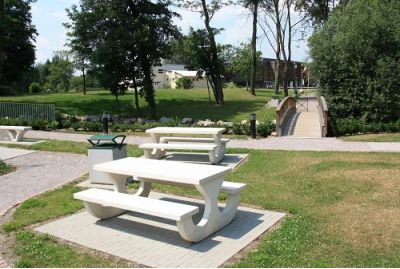 Picnic areas
Des Tumulis in Seltz
Du Bac in Seltz
At the botanical garden in Seltz
At the stop-plank weir in Munchhausen
Des Tilleuls in Mothern
PK 347 in Mothern
At the Old Port in Lauterbourg
The Lauter in Lauterbourg
Scheibenhard