Ideal cycling territory
Relaxing outing by bike (approximately 50 km)
Starting in Seltz, take EuroVélo 15 in the direction of Lauterbourg, passing through the alluvial forest, and cross the Sauer Delta Nature Reserve, taking time to enjoy the glorious landscapes (flora and fauna) to get to Munchhausen.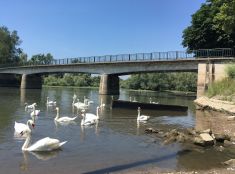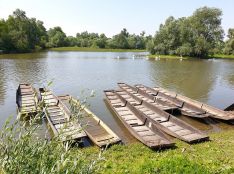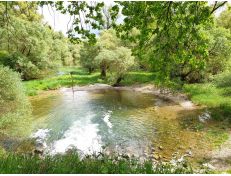 A break in your journey is a must! Admire the swans and the flat-bottomed boats. Continue along your way on the cycle track along the Rhine in the direction of Lauterbourg.
A brief coffee break at the Restaurant Au Bord du Rhin. The setting offers a magnificent view over the Rhine. Contemplate the comings and goings of the ferries and containers.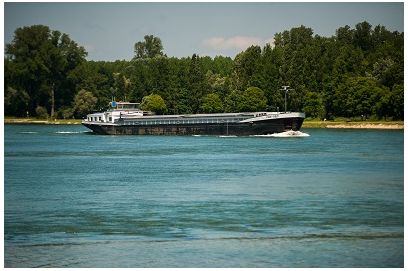 Take the ferry to Neuburg (Germany) (crossing € 2.50). Chance to lunch at the restaurant Zollhaus or on the terrace with a view over the Rhine. Pleasant atmosphere.
Get back on your bike and enjoy the surprising change in decor. Plain and fields as far as the eye can see.
A brief detour via the Goldcanal is a must: a little port and a pleasant beach.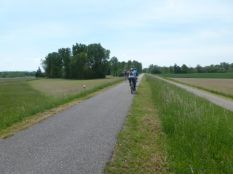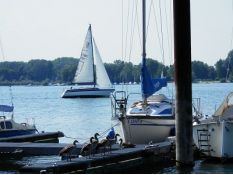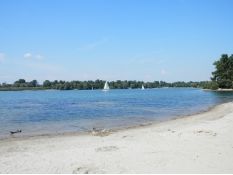 Continue towards Steinmauern and on to Plitterdorf. Final little detour to enjoy an excellent Italian ice cream.
Return to Seltz via the cable ferry (free crossing).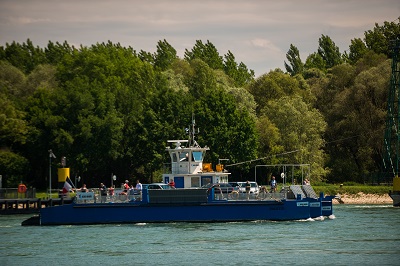 For the perfect end to your day, enjoy a tarte flambée or other typically Alsatian dishes at one of our restaurant.
A RELAXING DAY IS GUARANTEED.
The cycle track is punctuated with picnic areas