The nature reserve
The nature reserve of the delta of the Sauer is part of the river forest of Alsace and contains a remarkable mosaic of natural habitats.
On land there are:
A mix of forest sites showing the different stages of the evolution of the alluvial forest environment from fast growing pioneer forests of soft wood made up mainly of White Willow, to the final hard wood forest of hard wood made up of pedonculate or English oak, ash, elm
plantations of hybrid poplars
meadows, mainly in the Grosswoerth, where big reed beds cover the most humid ground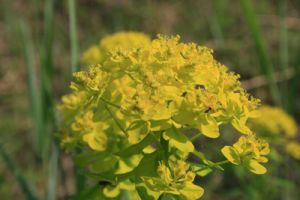 La fleur jaune "Euphorbe pallustre" / Crédit photo : Magali Savio
Aquatic areas :
The Sauer and its different branches more or less connected to each other depending on the water level.
Gravel pits excavated more recently.
Between these two distinct important types of environment there are mudflats that vary in size according to water level during flooding.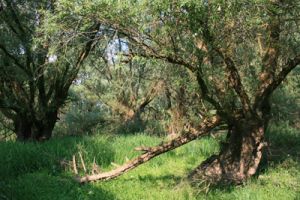 Forêt de saules / Crédit photo : Magali Savio
These different natural habitats are hosts to rich and varied flora and fauna with a survey revealing 400 different plants, 182 types of bird, 34 varieties of dragon fly, and 20 types of fish.
Surprise yourself exploring these different zones and their exceptional natural assets alone or with a guided tour organised by the site manager.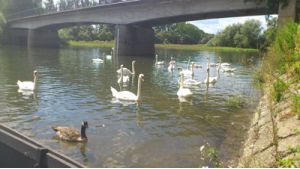 For more Information :
Conservatoire des Sites Alsaciens
Antenne du Bas-Rhin
1, rue des écoles – 67850 OFFENDORF
Tél. 03 89 83 34 10 – Fax 03 88 59 77 01
www. conservatoire-sites-alsaciens.eu

Crédit photo : OT Seltz