A twilight invitation
Live a unique experience!
Whether you are deeply interested in nature or simply eager for new experiences, you will be accompanied by a guide from the Sauer Delta Countryside Centre, an expert in this natural environment.
At the beginning of the walk, when the light is still propitious, the guide will introduce you to the abundant plant life at a beautiful NATURA 2000 listed site. You will be able to observe various flowers typical of the riverside, as well as some quite remarkable trees. The plant life and the rich and extraordinary animal life are protected here.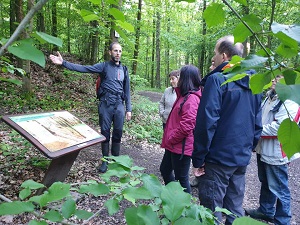 You will follow a small trail at the top of an embankment, which follows the Lauter Lines, to observe the animals and water fowl at the bottom of the embankment and listen out for the calls of the birds. It will be around eight in the evening and the voles and mice will be coming out to play!
We will then go deeper into the forest and the guide will show us the nocturnal animals that we may encounter. We will definitely spot bats and roe deer in the meadows and hear the croaking of hundreds of frogs.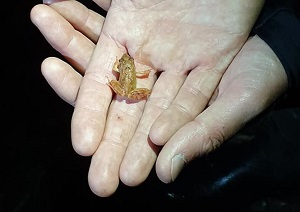 We'll be able to talk about the experiences we have had in the forests of Alsace or elsewhere or, quite simply, listen, if we're here for the first time. It's also a very sociable moment, a time to have a chat!
As night falls, the bird calls we hear will not be the same, our eyes will get used to the twilight, and we'll be able move along without the help of a torch, which is an unexpected experience.
The guide will bring us to a halt again and introduce us to the call of an owl or a cuckoo with a bird whistle. We'll then wait for the answering calls of nocturnal birds of prey.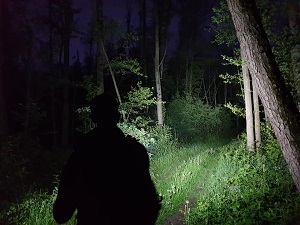 My personal impression of this experience was to feel suddenly very close to nature revealing its secrets to us! It was a unique ecotourism experience, but also a human experience because it was shared with other people with the same interests and passions. I would never have taken the initiative to venture out alone to explore a natural environment in the middle of the night. This nocturnal expedition is a once in a lifetime opportunity and you just can't say no to it!